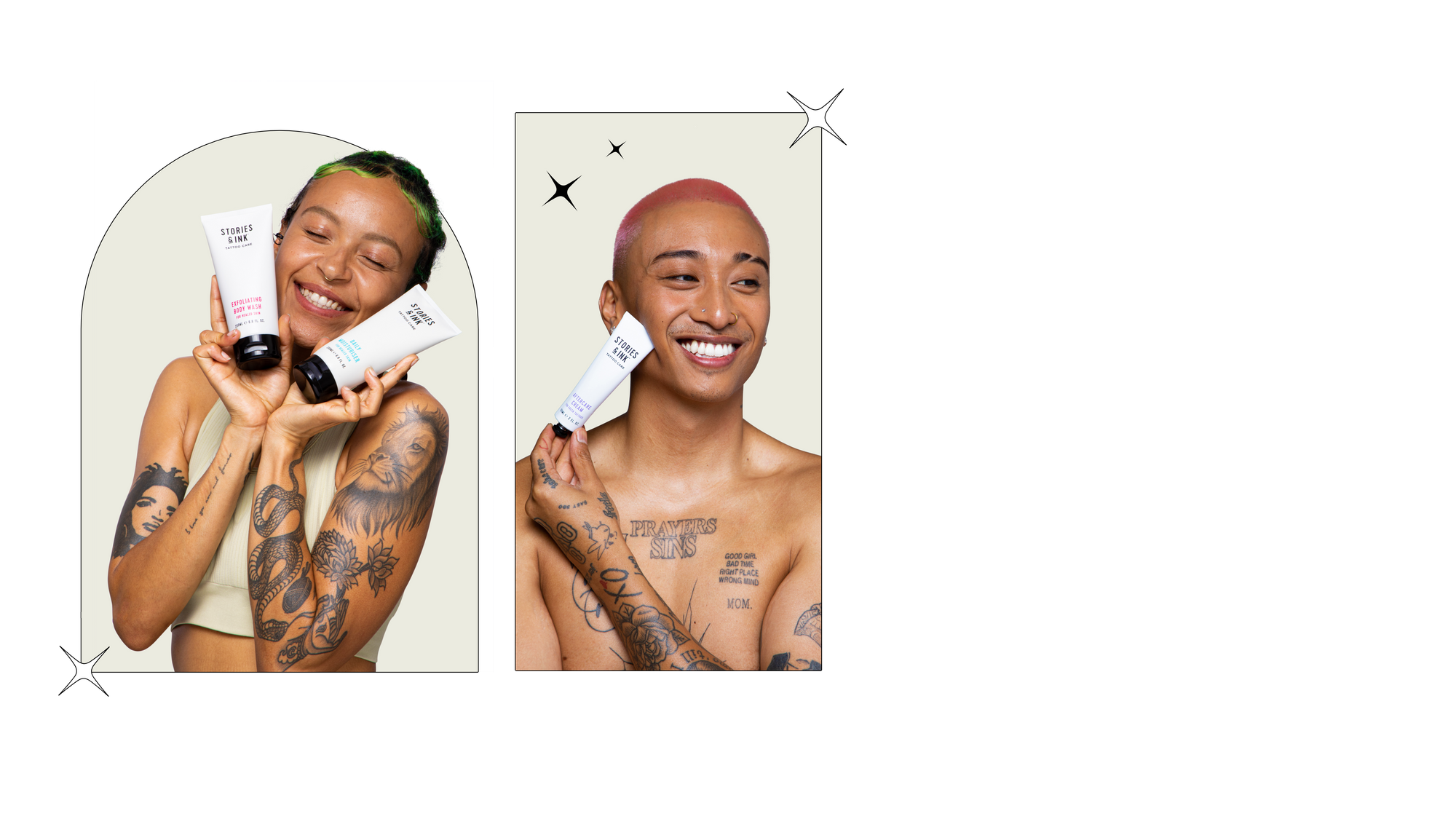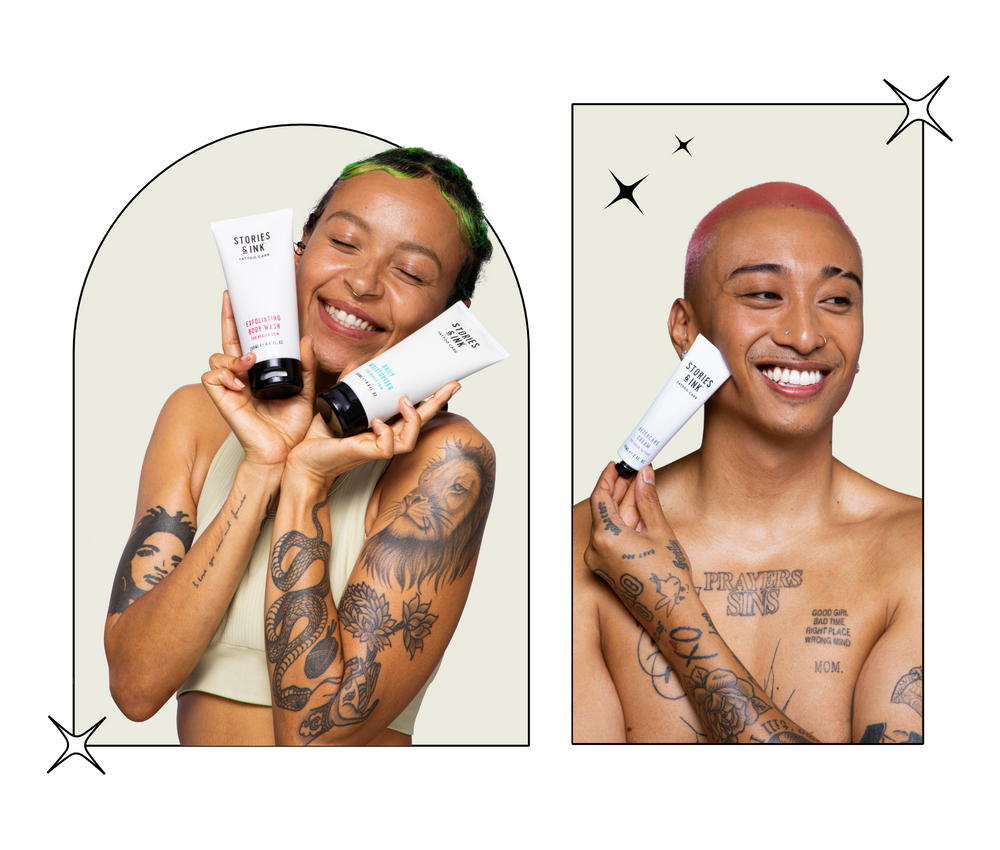 Fight fade, reverse tattoo ageing, heal skin and keep your pigment perfectly defined
For NEWBIES, SLEEVIES,
INK ADDICTS, WHATEVER
Welcome to tattoo care that just works, whatever your story.
"I WISH I'D BOUGHT THIS SOONER FOR MY OTHER TATTOOS"
See why everyone's talking about our skincare, with 2000+ reviews from our tattoo-loving community.
Amazing Duo!
Amazing products! I've been using them for over a week now on my new tattoo & I'd 100% recommend this duo to anyone. Will definitely buy more products from here!
Best tattoo care!
The best tattoo care I've ever used! makes my tattoos look brand new and the creams smell amazing. Will definitely be purchasing again
Great stuff!
I love the feel of the tattoo once the moisturiser and highlighting oil are applied,this is a quality care kit for your tattoos and definately makes tattoos stand out more.
OUR MISSION
WE'RE HERE TO FIGHT THE FADE, REVERSE TATTOO AGEING AND KEEP TATTOOS LOOKING FRESH, FOREVER!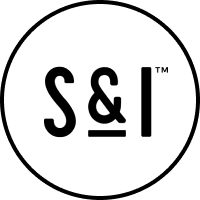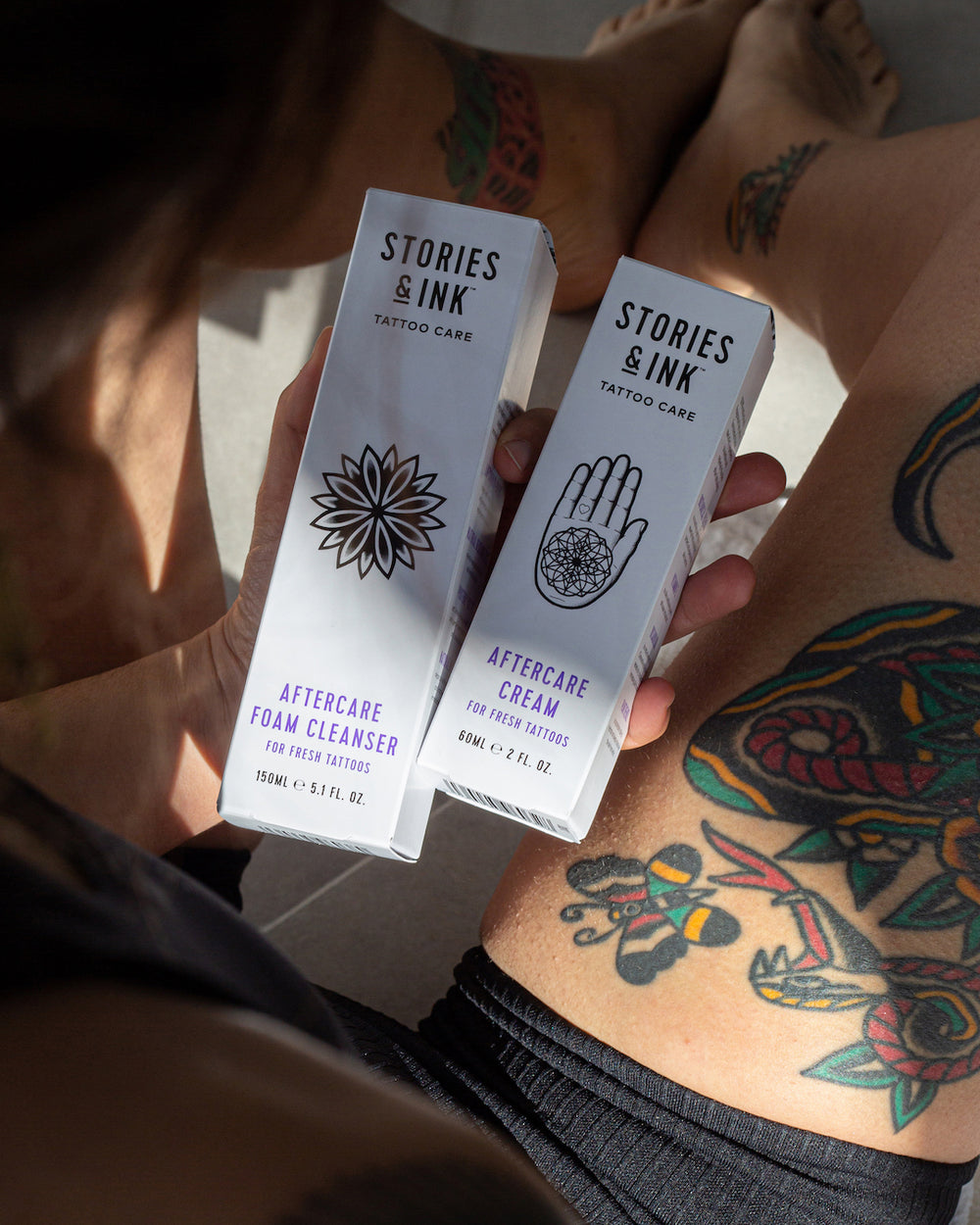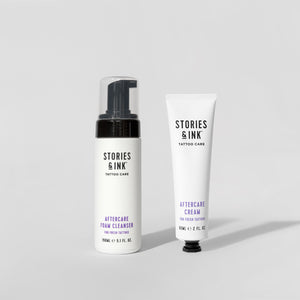 Tattoo Aftercare Duo
your ultimate, 100% natural healing routine for freshly inked tattoos.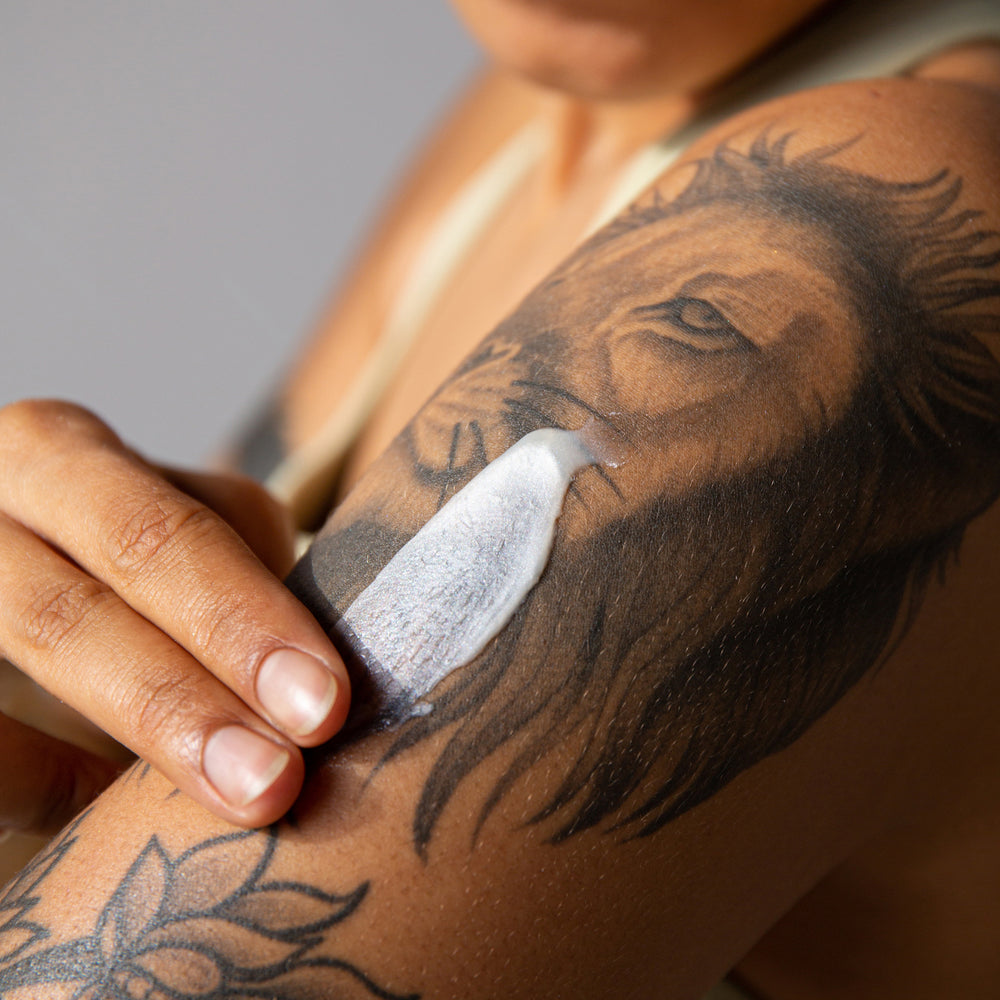 The Originals Pack
expertly nourish, brighten and define your ink with tattoo-sustaining actives and nourishing formulas.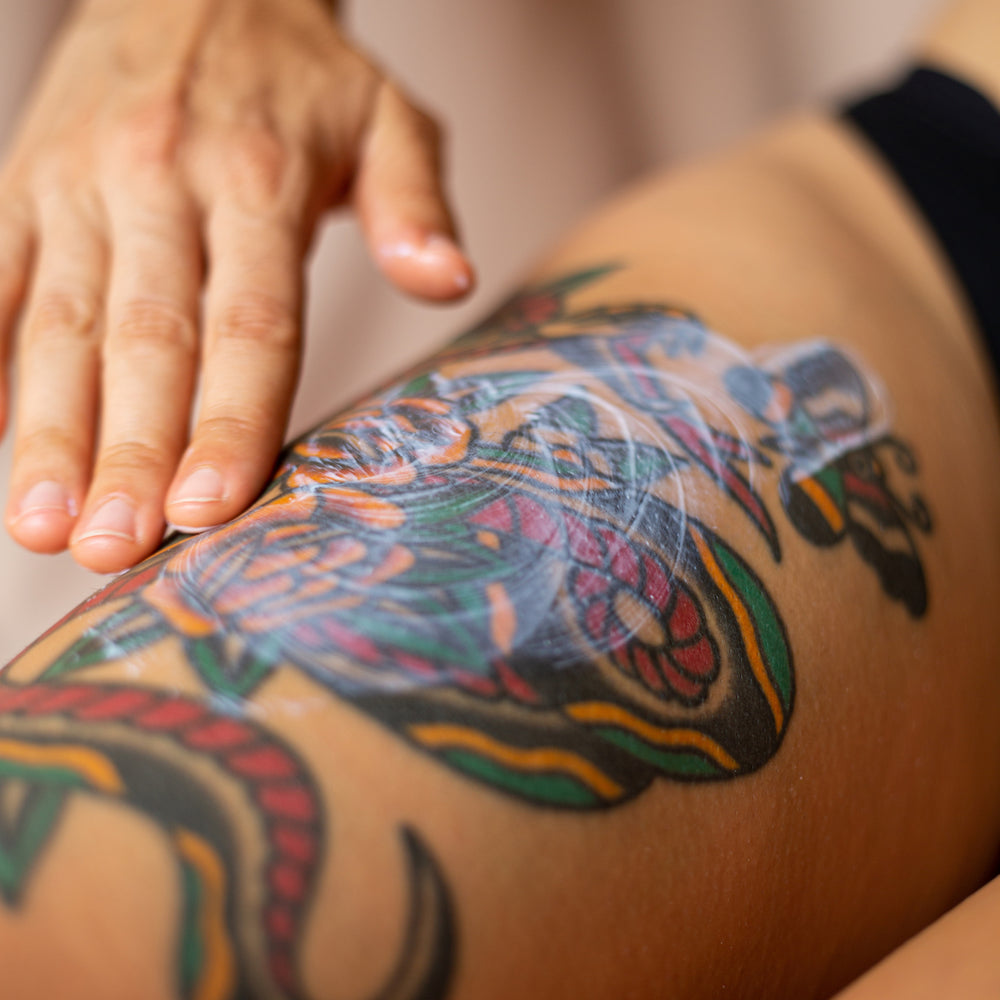 The AM & PM Set
keep your tattoos at their best with our expert morning and night-time routine.
WE HEAL
WE NOURISH
WE GOT YOUR BACK
Got an issue? We're like a therapist in a tube.